14/6/23 was a special day as two of our trustees, Steve and Hilary Lawther, received the MBE for services to Education in the Gambia from Princess Anne at Windsor Castle, they are pictured here with other trustees & supporters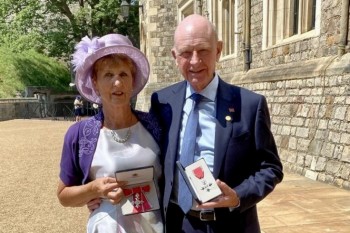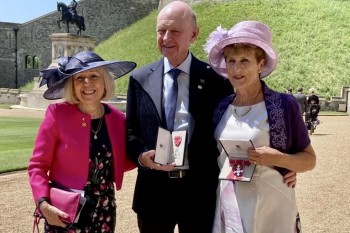 The donations continue to come in. With thanks to Sanday JH Community School, Burley Oaks PS, Newsome 45th Huddersfield Scouts, Deighton Gates PS & Broadhursts Booksellers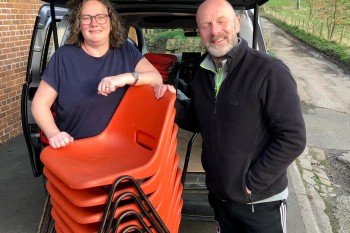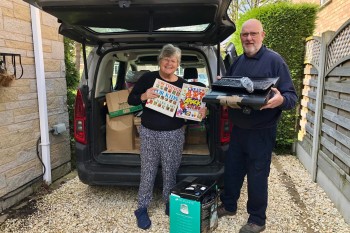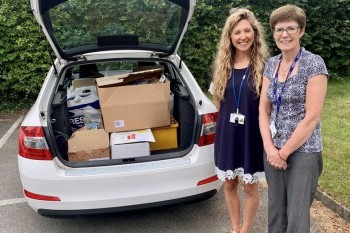 92 year old Bill spent the summer scouring the charity shops of Southport to buy children's books to donate to us, in total he collected a staggering 25 boxes full of books! What an amazing, thoughtful gesture, thank you so much Bill.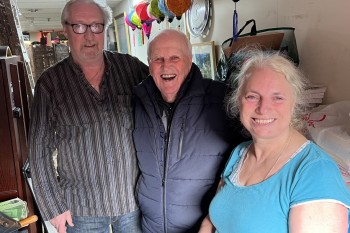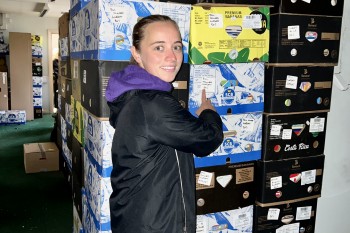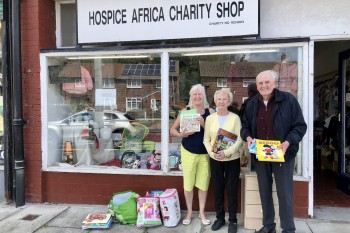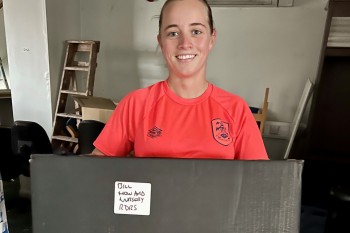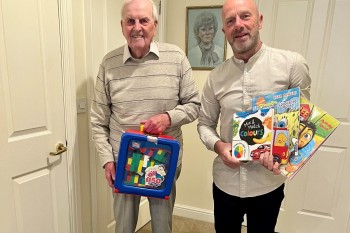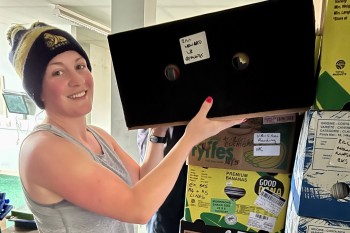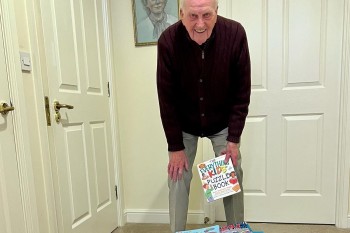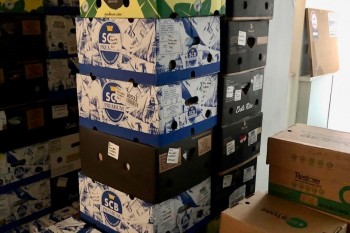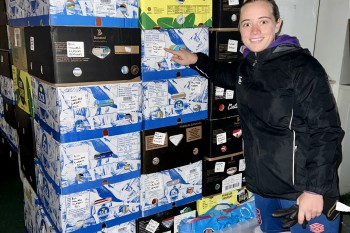 25000 exercise books, 16000 pencils, 460 banana boxes of books, 331 chairs, 82 tables & 35 metal cabinets take a lot of loading & unloading but with the help of our marvellous supporters the job was done in 4 fun packed hours! Thank you everyone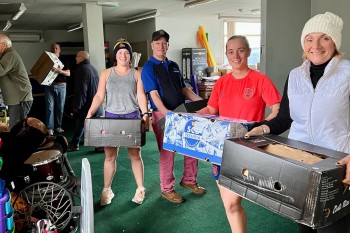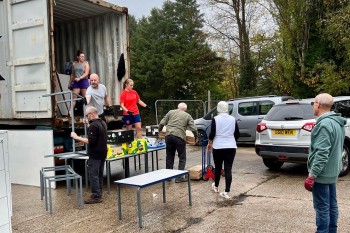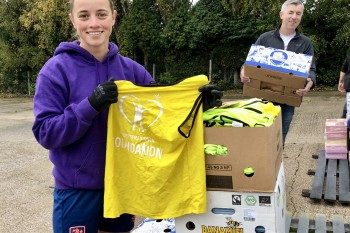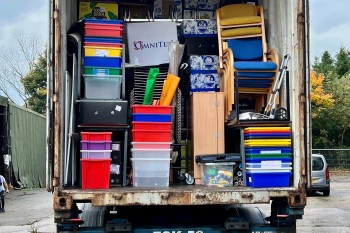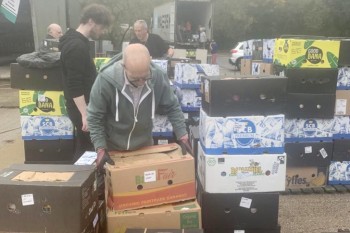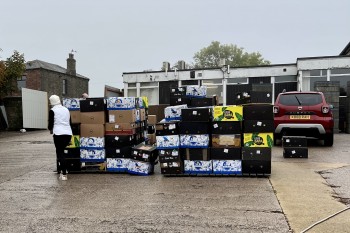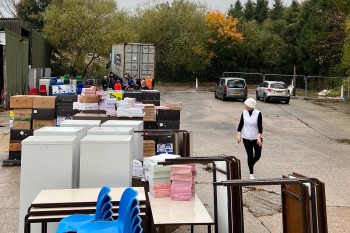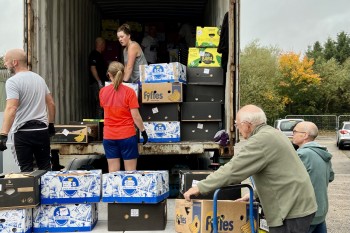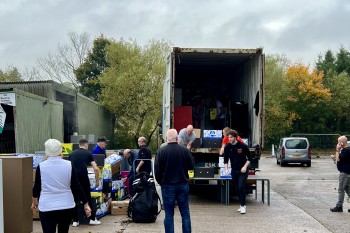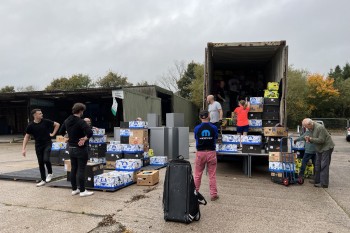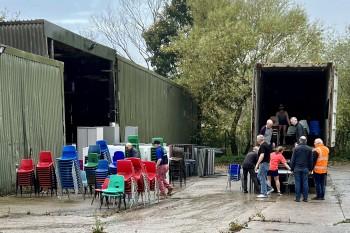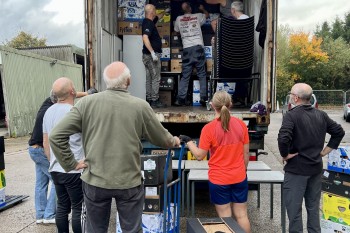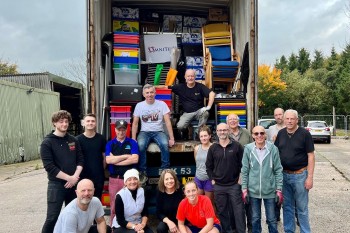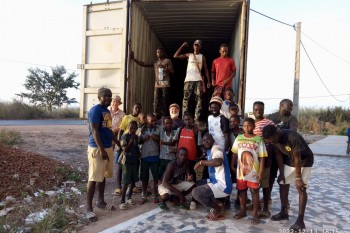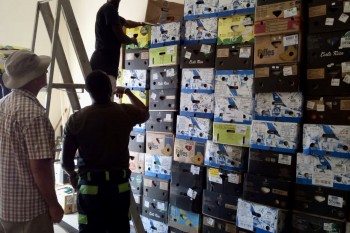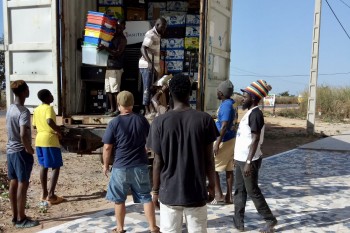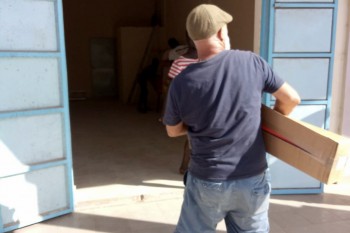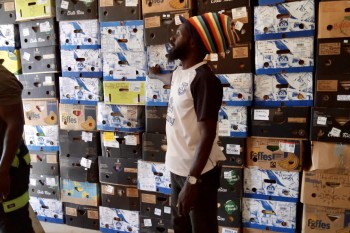 Friends Steven Neimantas, David Wright & George Chiles joined us to help with the final stages of the build of our new school in N'Jalal Samba. Apart from their hard graft they made many new friends in the village & raised plenty of smiles. Thank you boys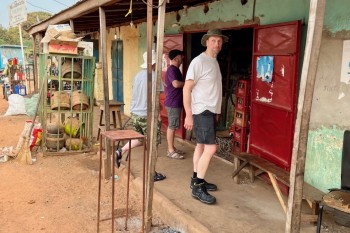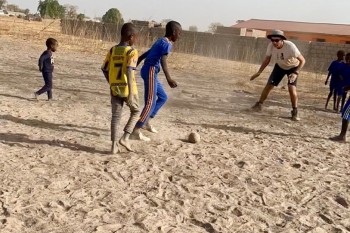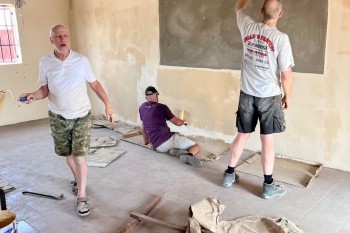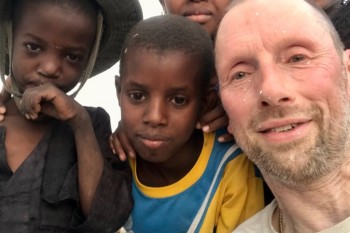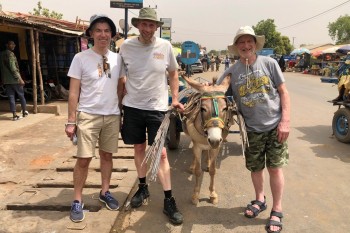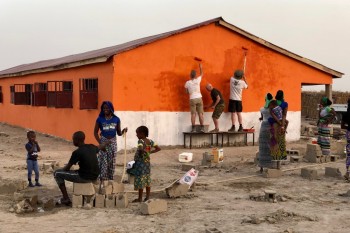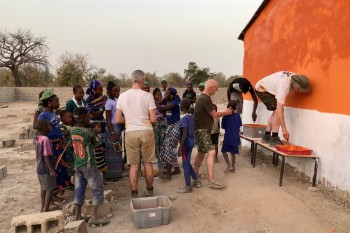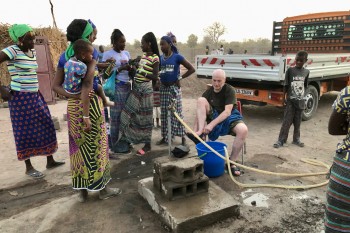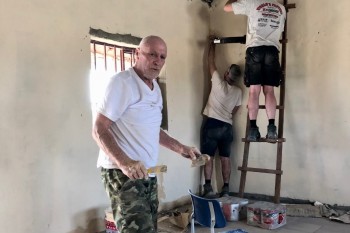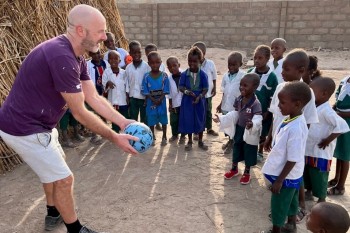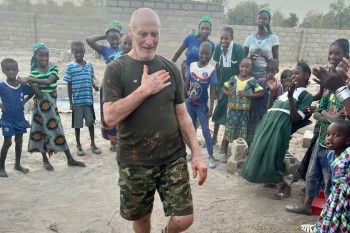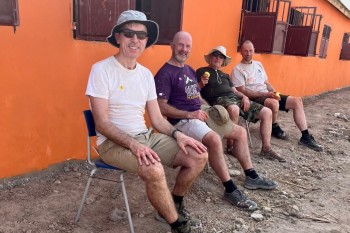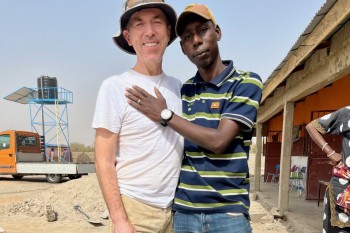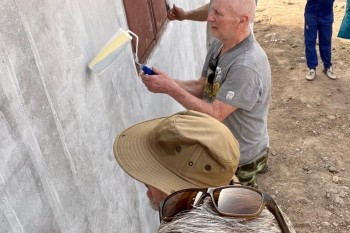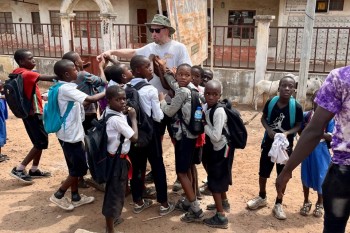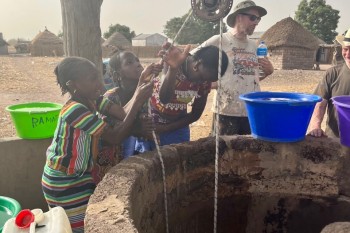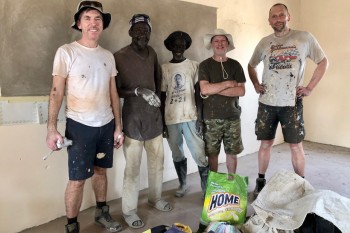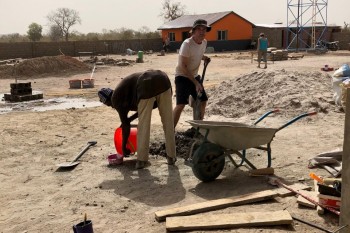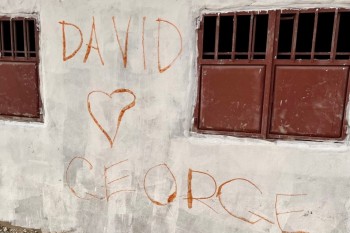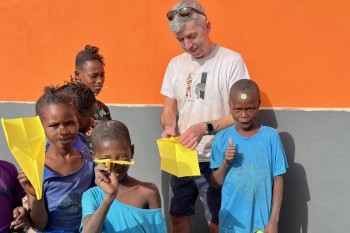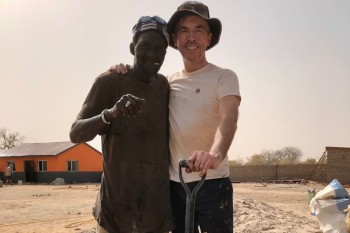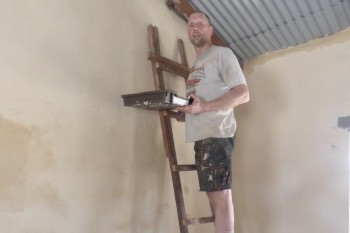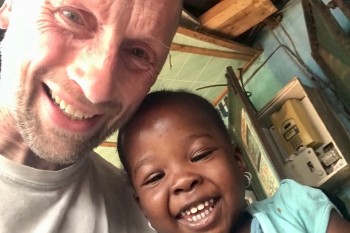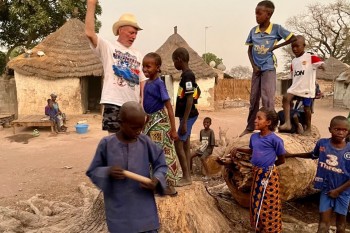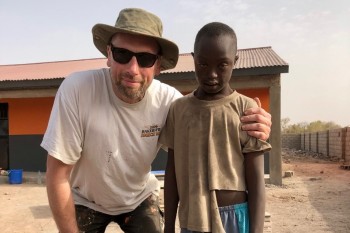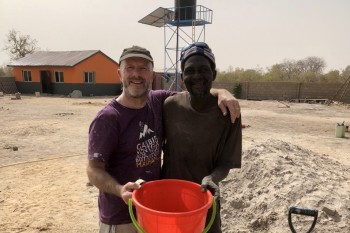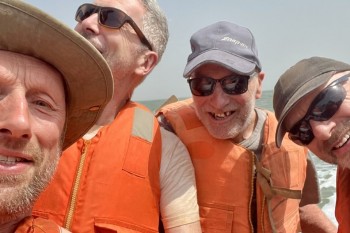 Fabulous donations from our supporters inc Mary & John Dyer, PureGym Halifax, Farmor's School Fairford, Parkinson Lane CPS, Men's Shed Keighley, Rotary Clubs of Cleckheaton & Bradford Bronte, Aintree Davenhill PS, Moorlands PS Huddersfield & the SSP Group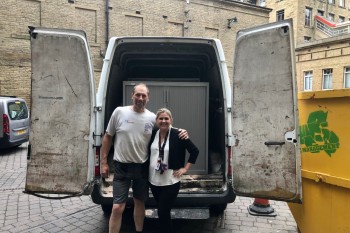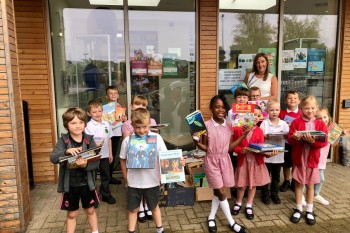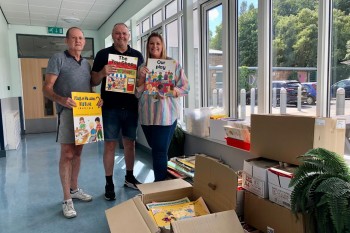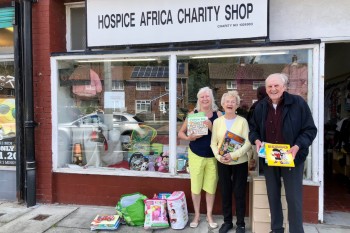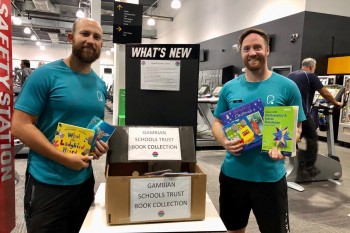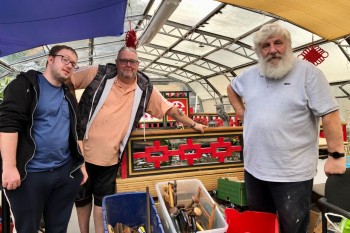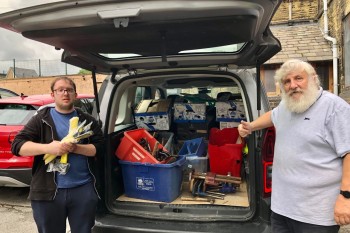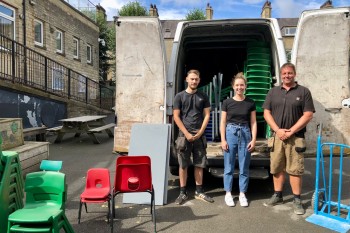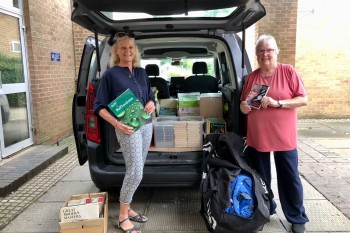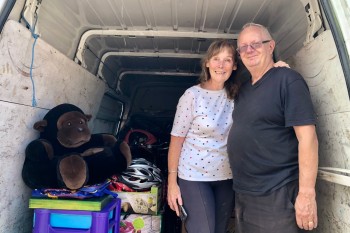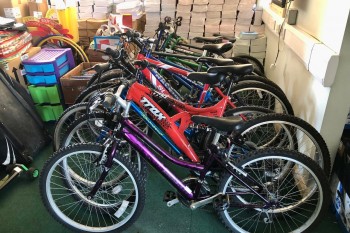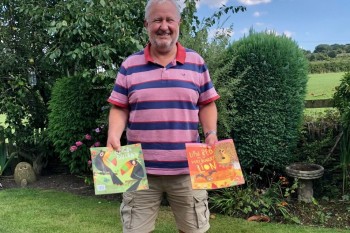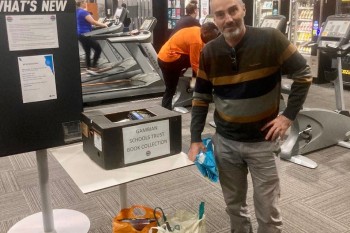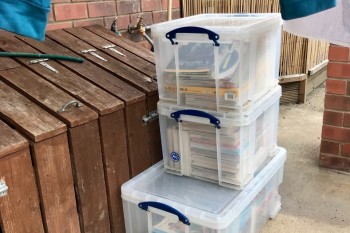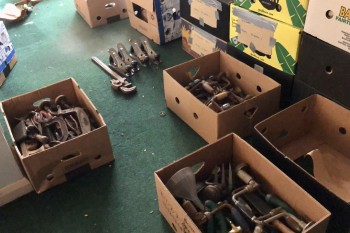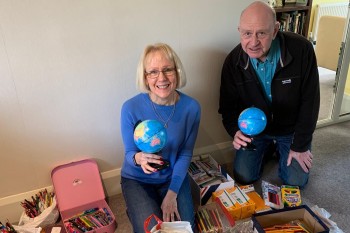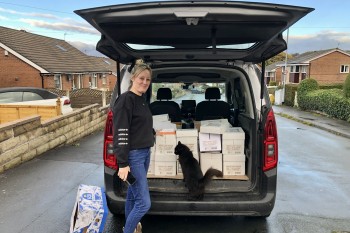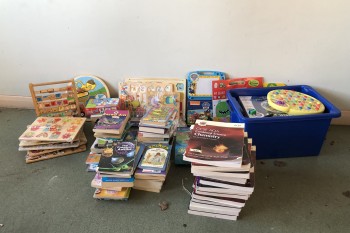 Our supporters generosity never ceases to amaze us. We've been busy collecting donations from Hopton Primary School, Greenhill Primary School, Sinclairs of Otley, Cross Lane Primary in Elland & the Huddersfield Town Foundation amongst others.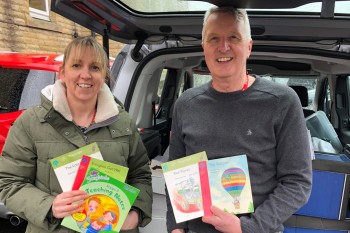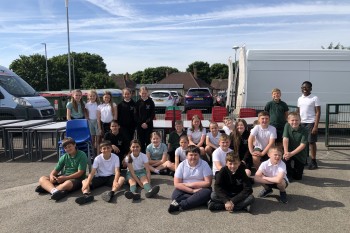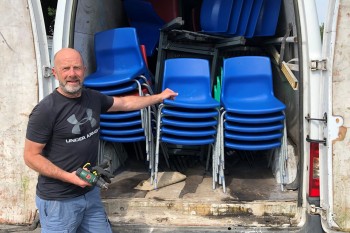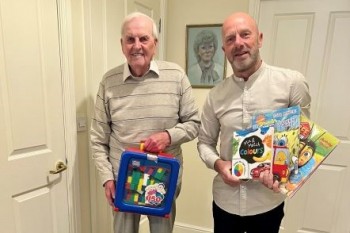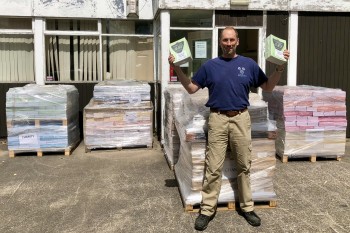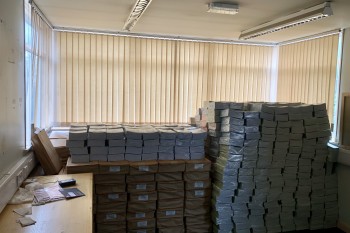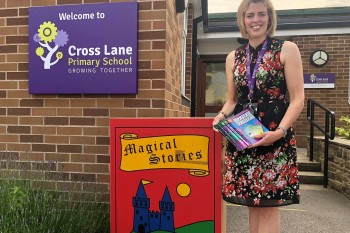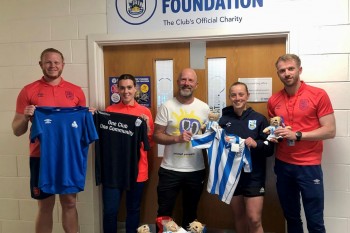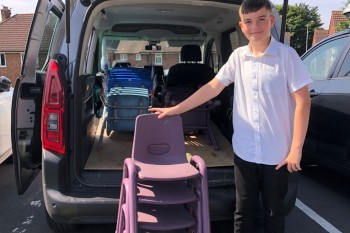 The COVID19 pandemic prevented us sending our now annual container full of resources to The Gambia in 2020 but thankfully we managed to get the job done this autumn. Many thanks to our army of volunteers & supporters for loading up in record time!!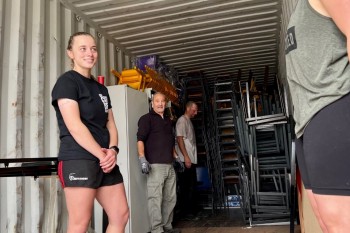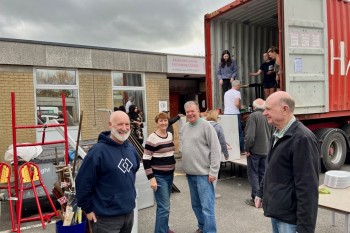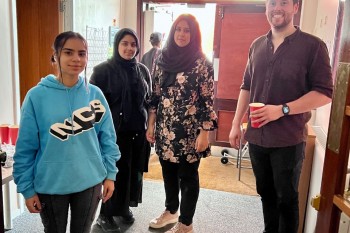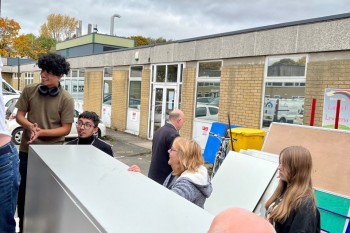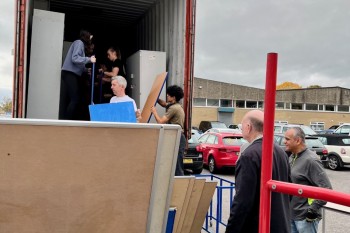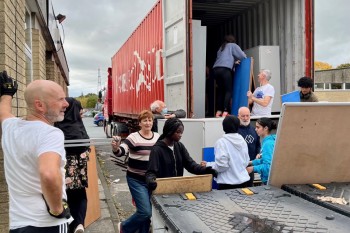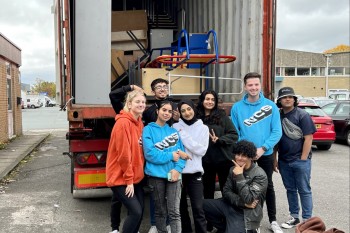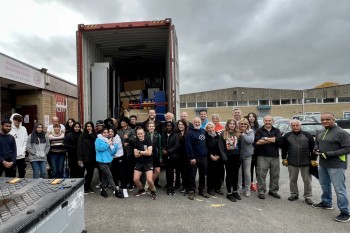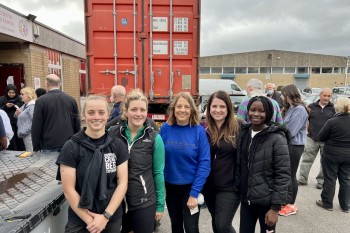 Despite the restrictions imposed by COVID19 we still managed to maintain a steady flow of donations throughout the summer. Many thanks to all our very generous supporters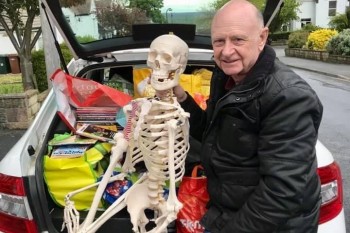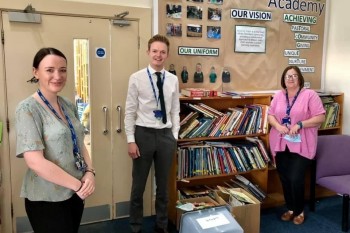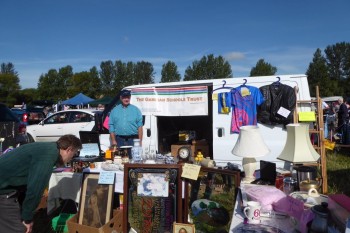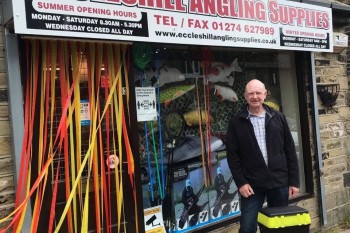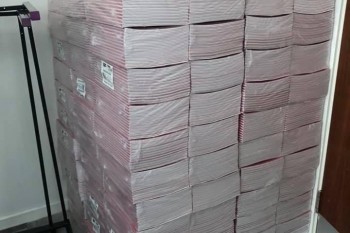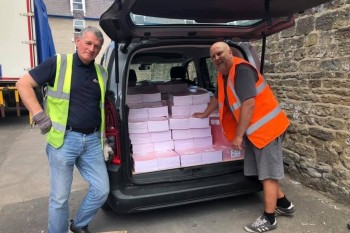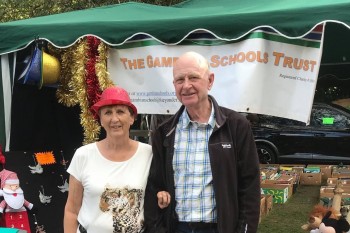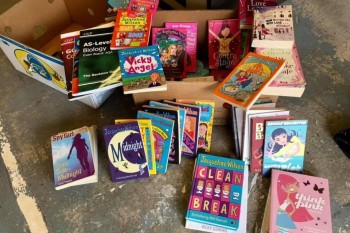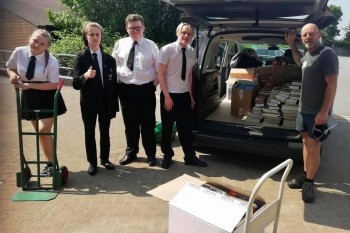 We've received these pictures from Loumen LB & Nursery School showing the latest results of our tree planting initiative. Bravo to everyone at Loumen #TheImportanceofTrees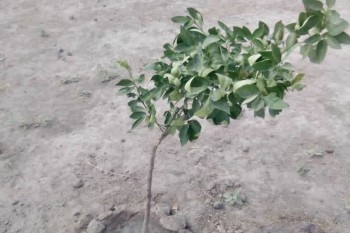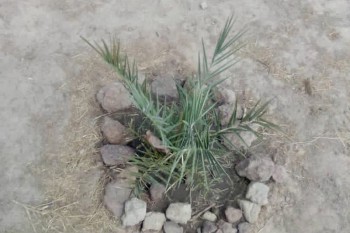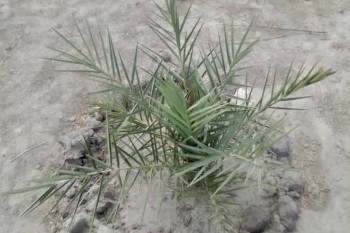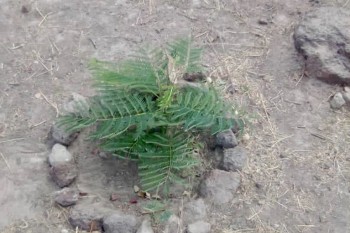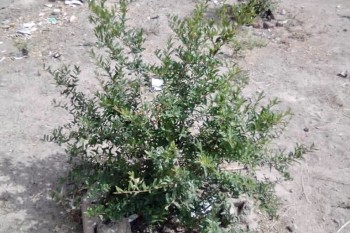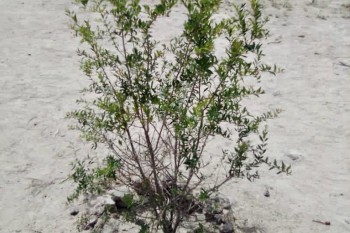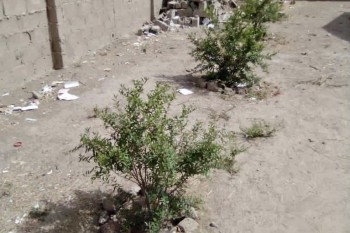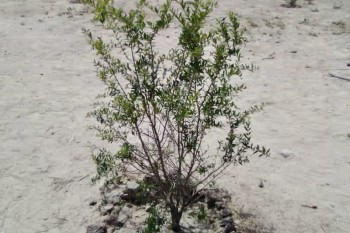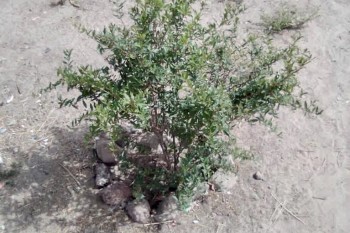 COVID-19 hasn't stopped our supporters generosity. Our storeroom is now bursting at the seams, it is such a shame that due to the present travel restrictions we have been unable to get everything across to the Gambia. Fingers crossed we can in early 2021.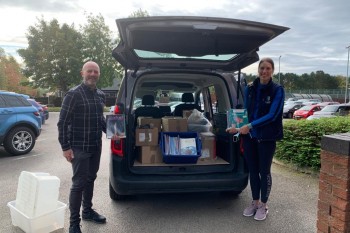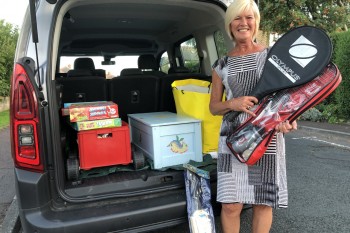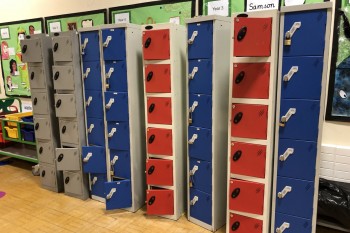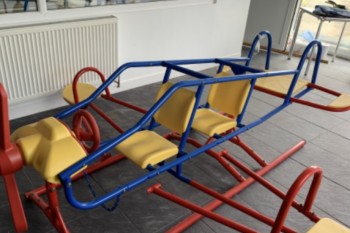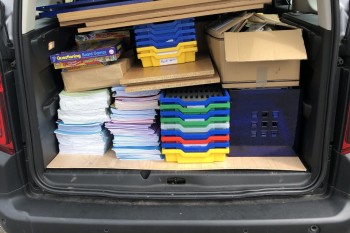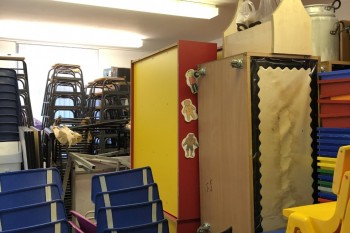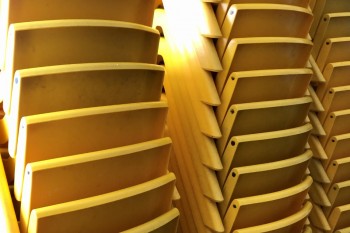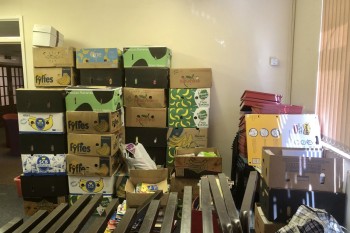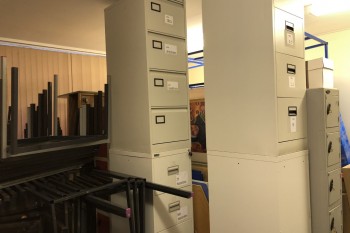 Despite the difficulties during 2020 our supporters have yet again come up some fantastic donations. Many thanks to Greenhill PS Leeds, Northowram PS, All Saints PS Halifax, Walbottle Academy, Milecastle Primary Newcastle & Woodside Academy Bradford.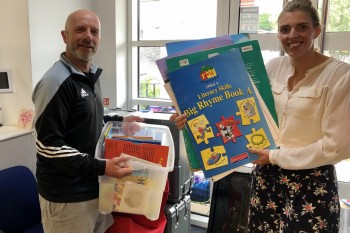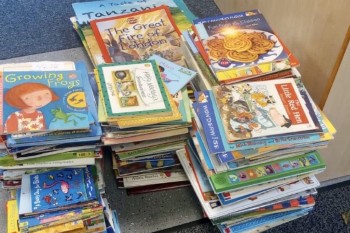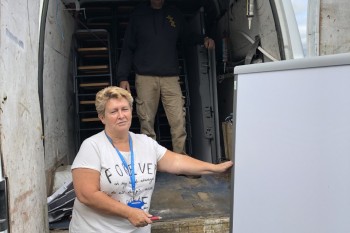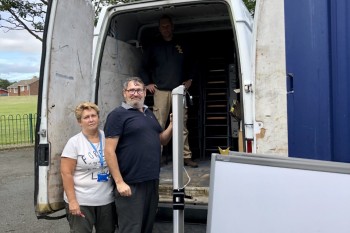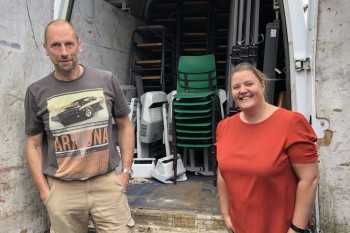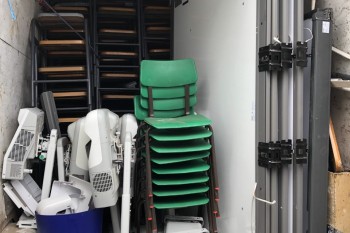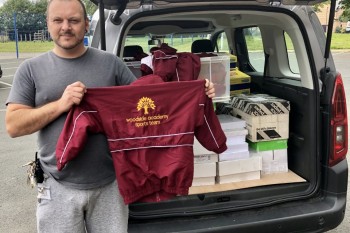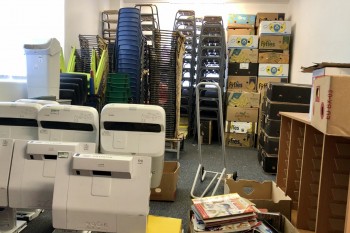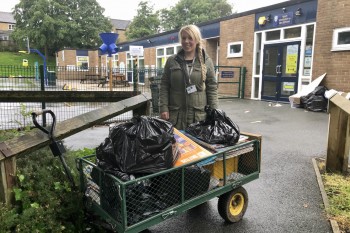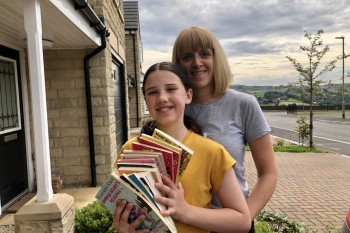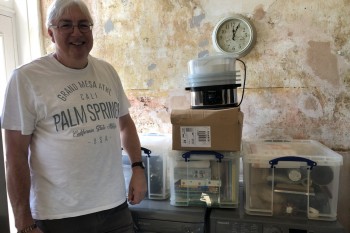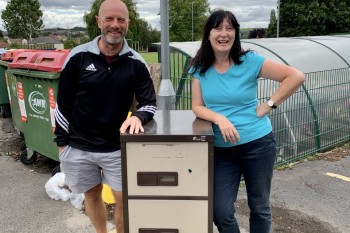 Father & son team, Roger & Harry Blanchard from Halifax spent a week with us in February 2020, helping at our school in Kumbija & taking in the sights of The Smiling Coast of Africa. You can read more about their trip in our Participate section.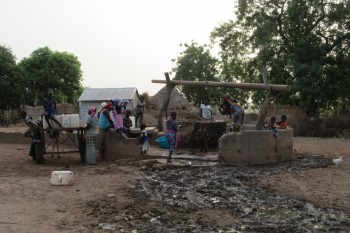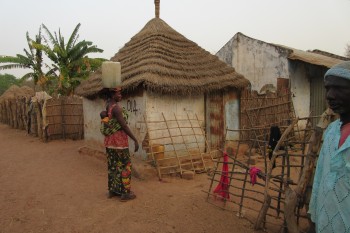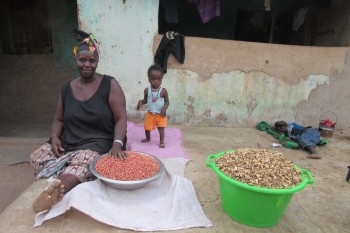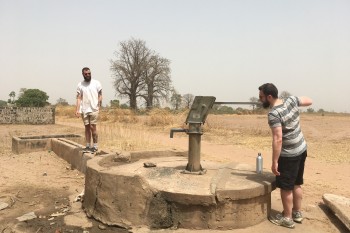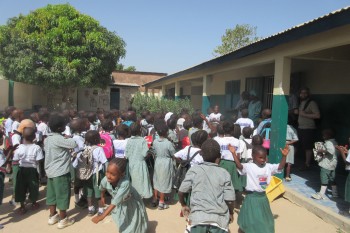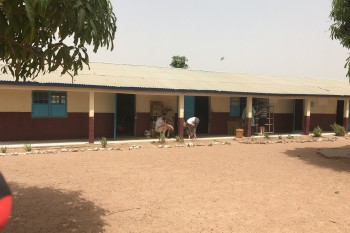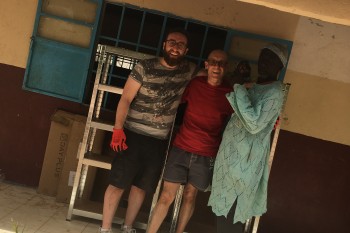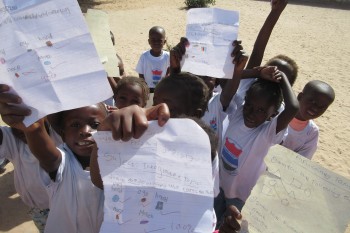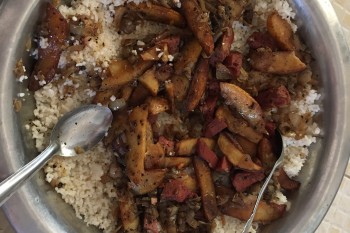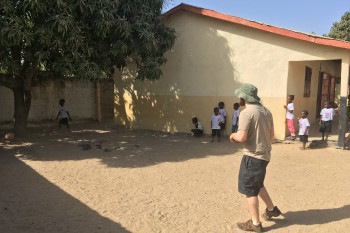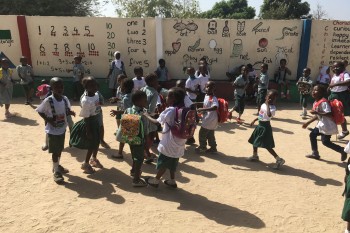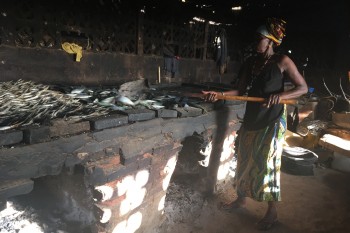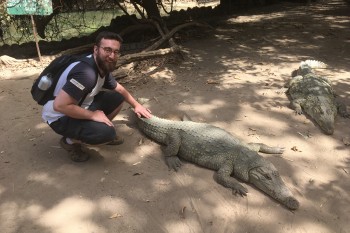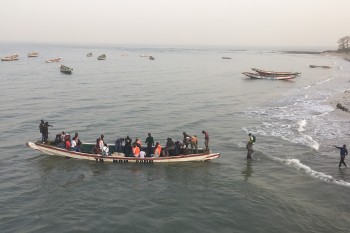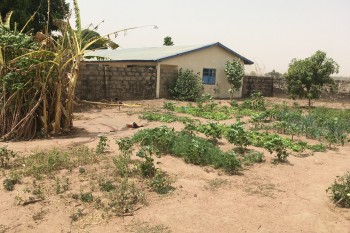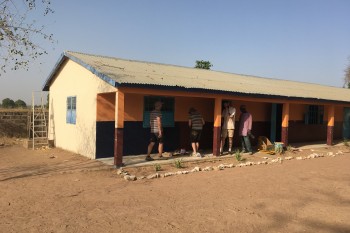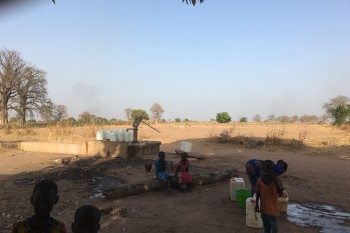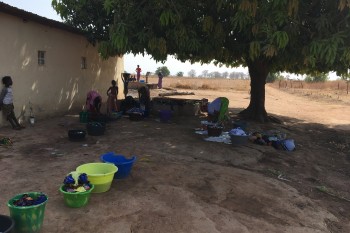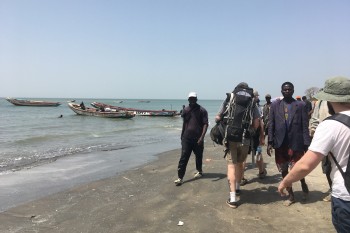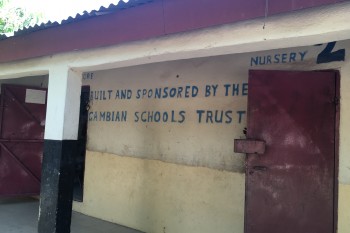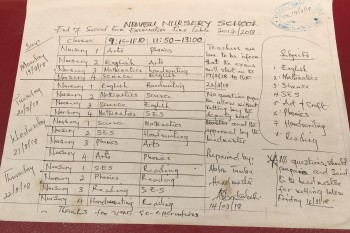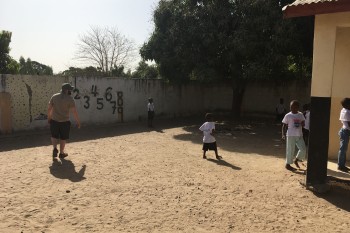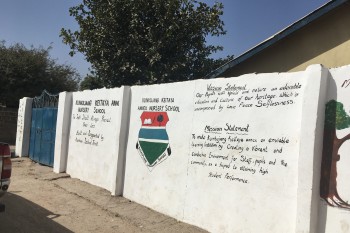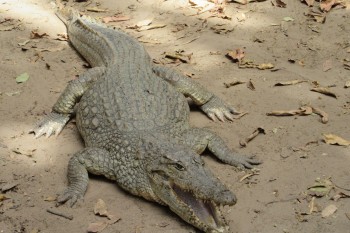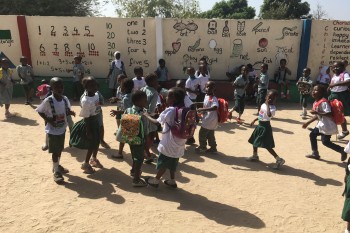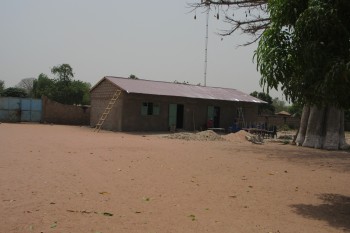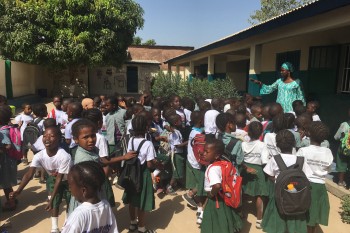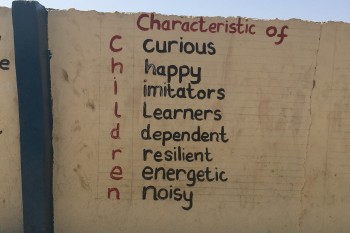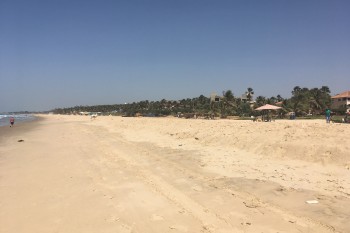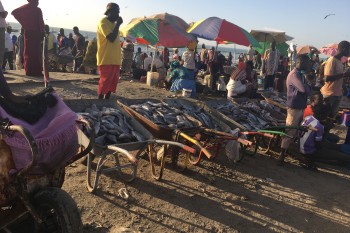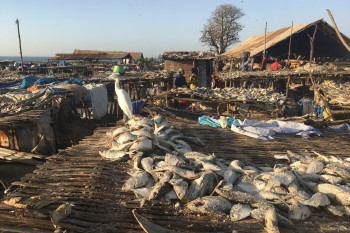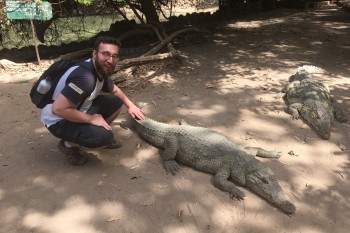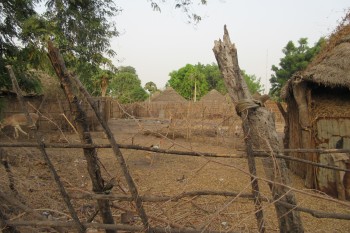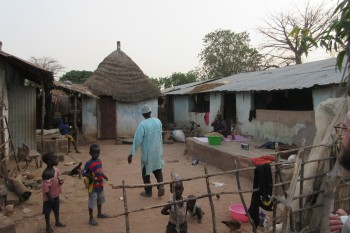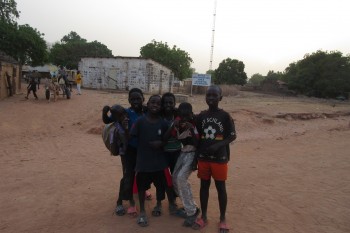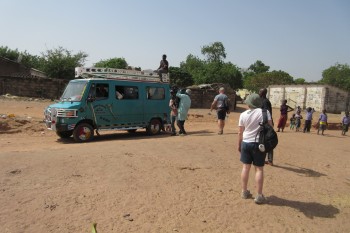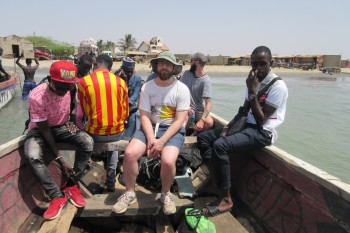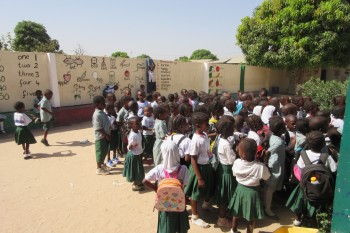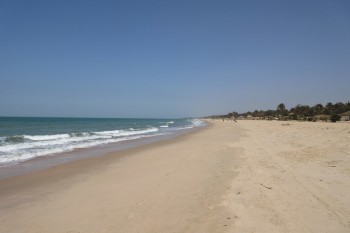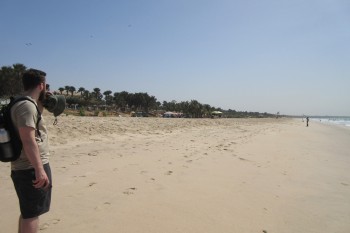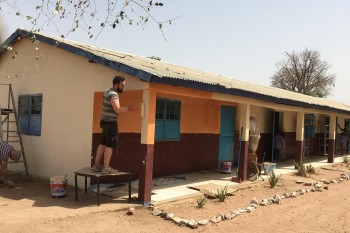 We've been busy over the winter delivering resources to schools throughout The Gambia, including Tanji Lower Basic, Basick LB, Kerr Cherno LB and Alieu Badara Memorial School in Brufut. Many thanks to all our supporters for their fantastic donations.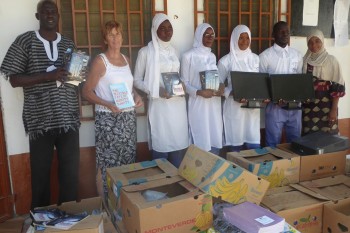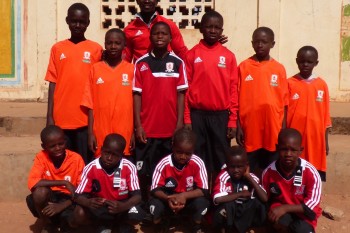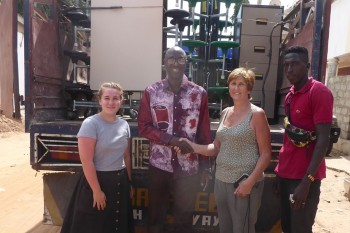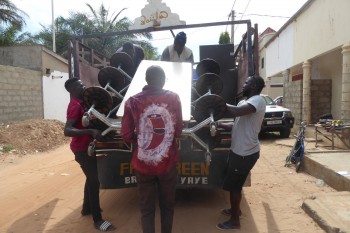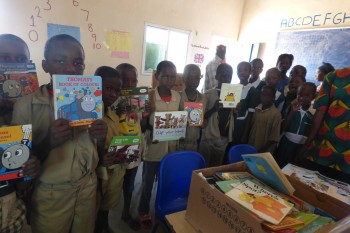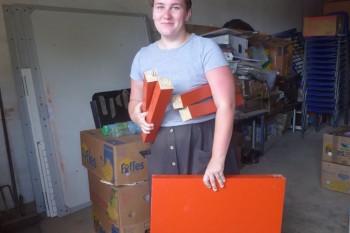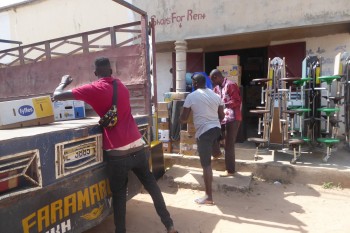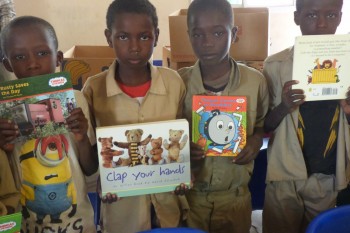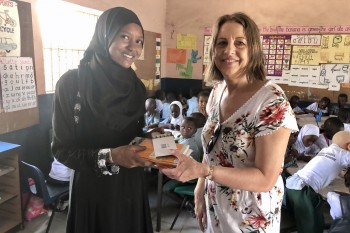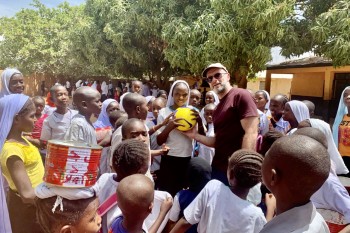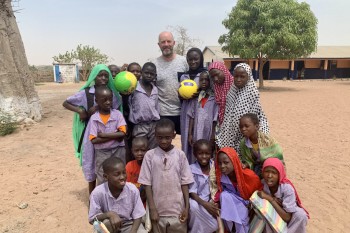 We spent Rememberance Day with the British High Commissioner, Ms Sharon Wardle at the Commonwealth War Graves Cemetary at Fajara.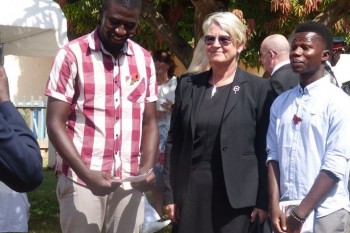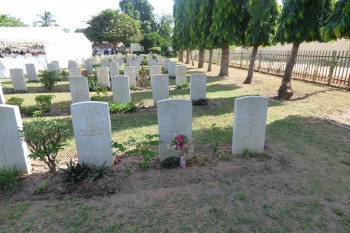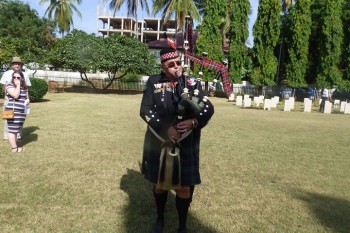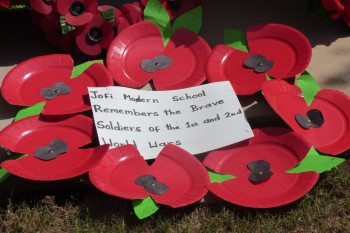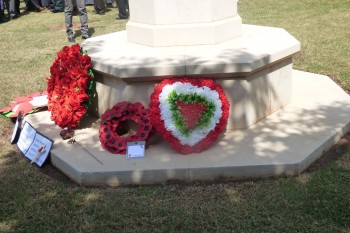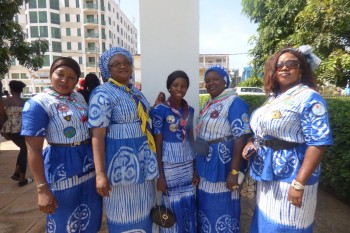 As part of an "Adventures for Students" trip to the Gambia, 10 students from West Yorkshire joined us to help at schools at Kerr Cherno (renovating a classroom into a much needed library) and Kunkujang.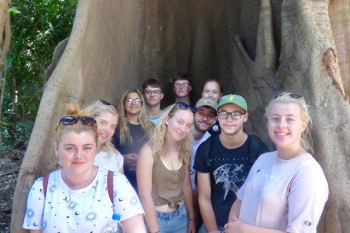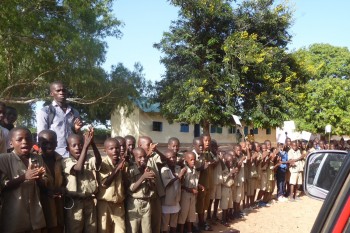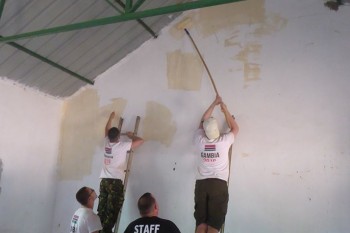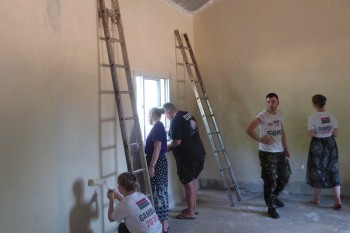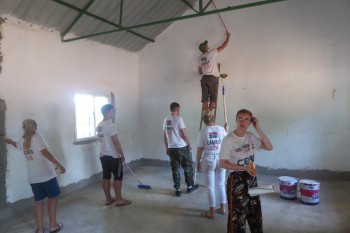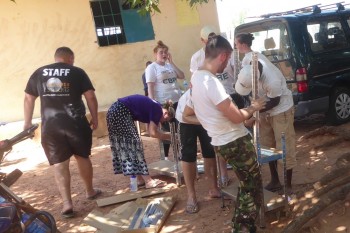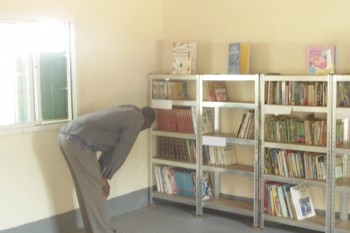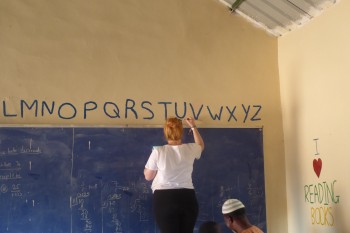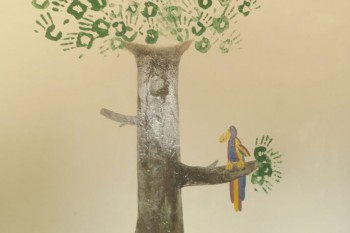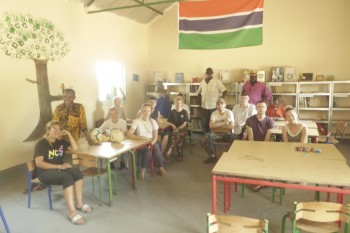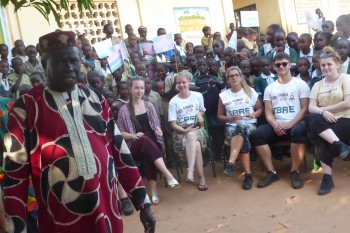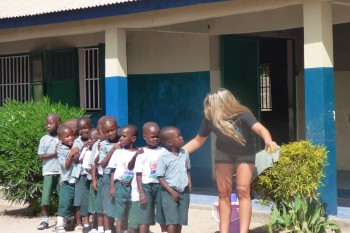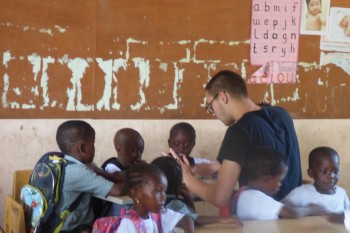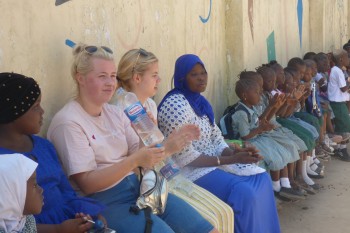 Container loading day, 3 fun packed hours humping countless banana boxes full of books, tables, chairs & school equipment out of our storeroom. Many thanks to all the volunteers who turned up & to everyone who donated.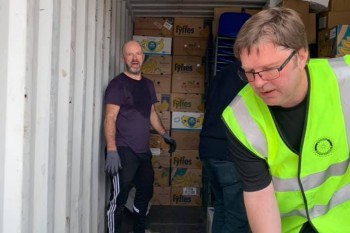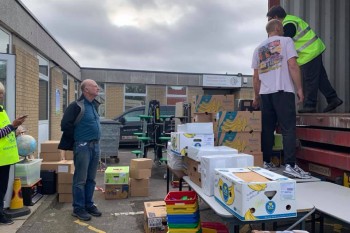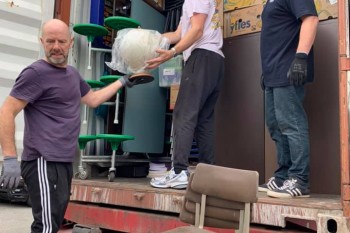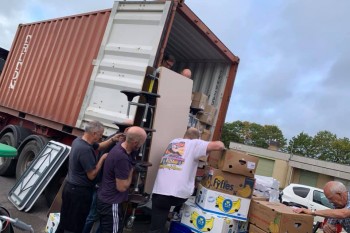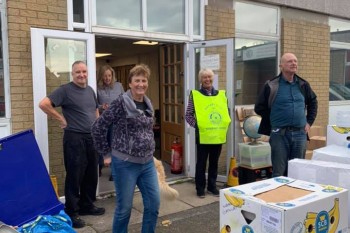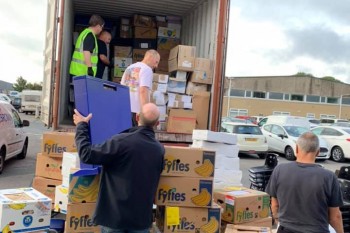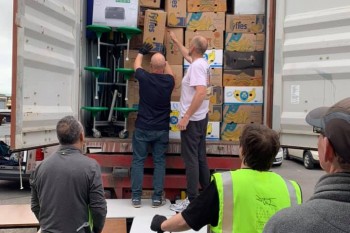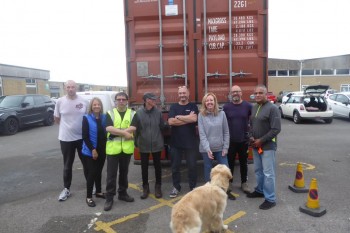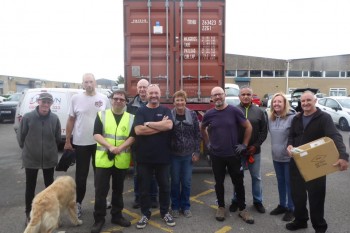 Proud pupils, teachers & parents at the recent graduations at Nemasu School & Kunkujang Annex. Some of the students had sashes with ideas for future jobs. Flat Stanley from our friends at Ferney Lee Primary School in Todmorden made an appearance too!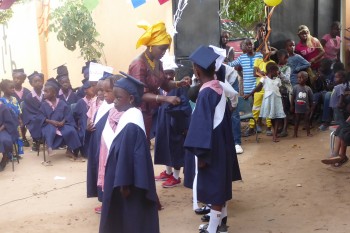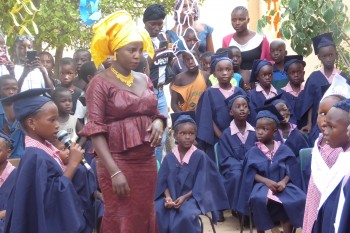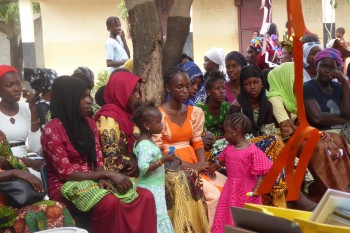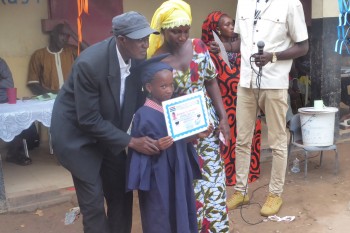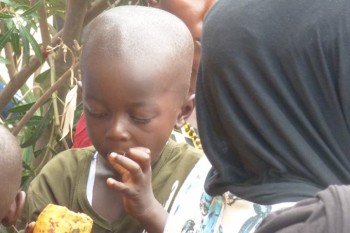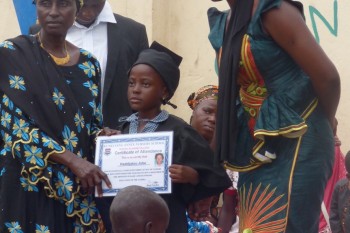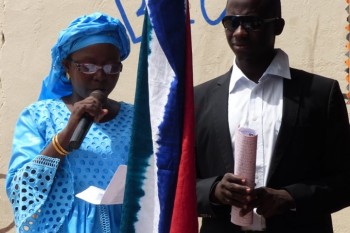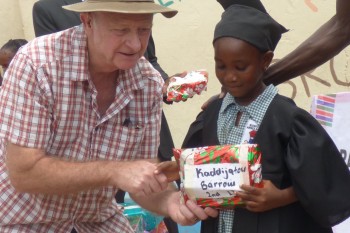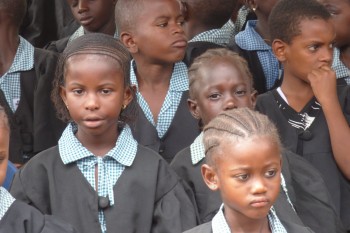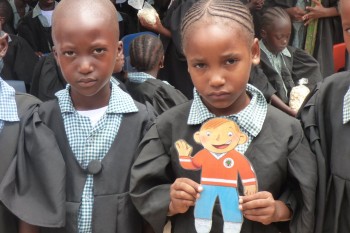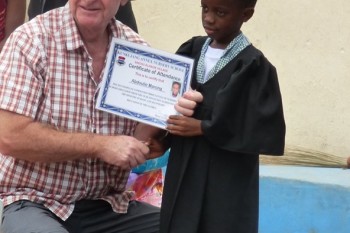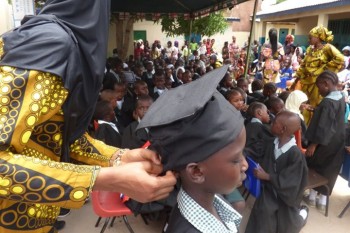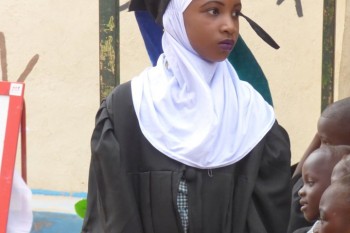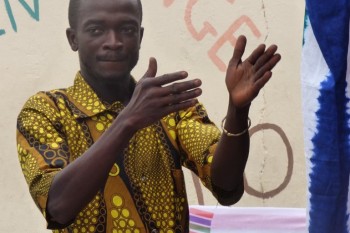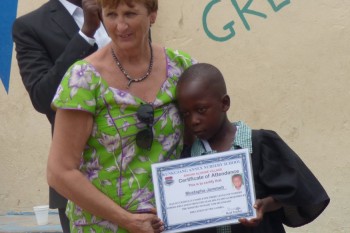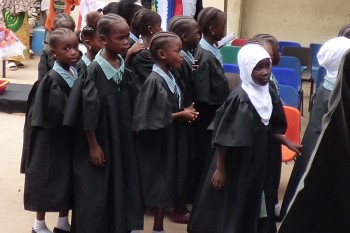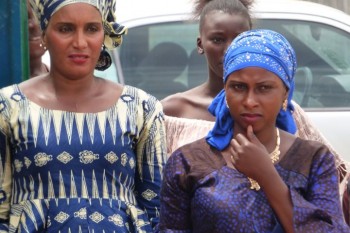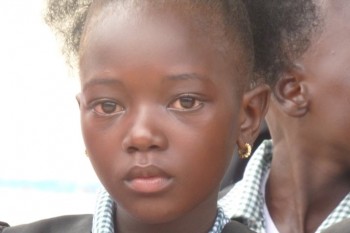 Here's a selection of what we've collected through the summer, thanks to the Coop Academies, Derby GS, Derby HS, Sharp Lane Primary Leeds, Greenhill Primary School Leeds, Oakworth Primary School, Pennine Pneumatic Services Ltd & Sinclairs of Otley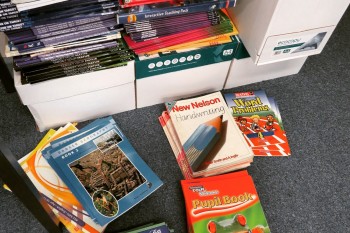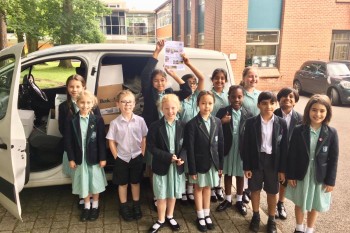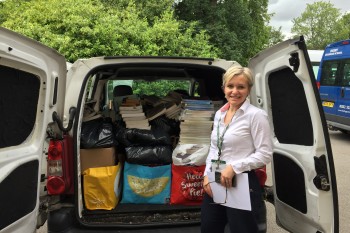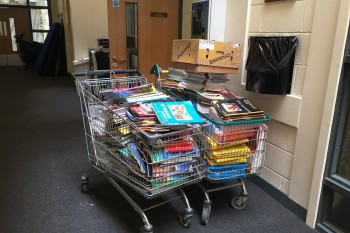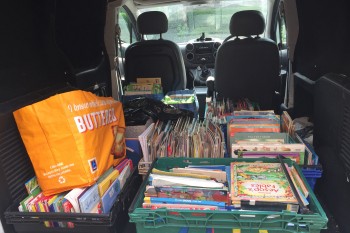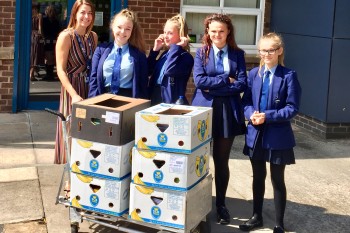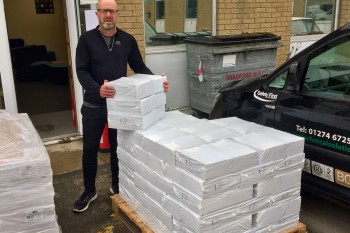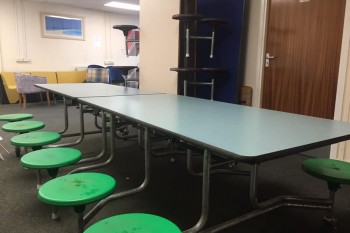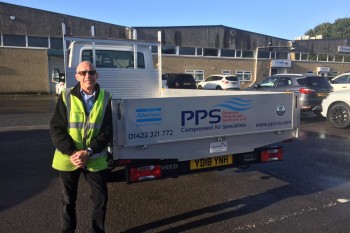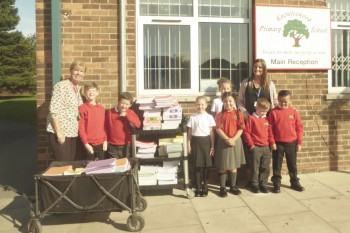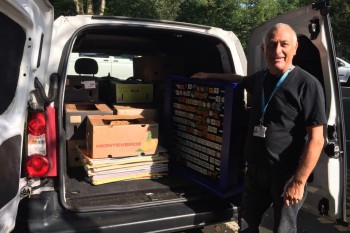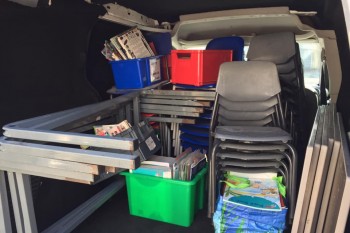 The pupils and staff at Kunkujang Keitaya Annex Nursery School recently celebrated Commonwealth Day. All the pupils came to school dressed up in traditional clothes and had a feast which they brought from home.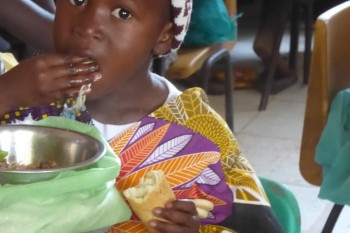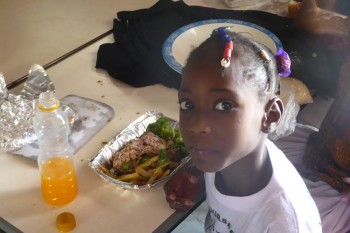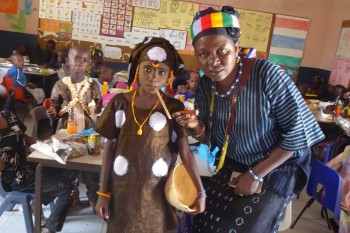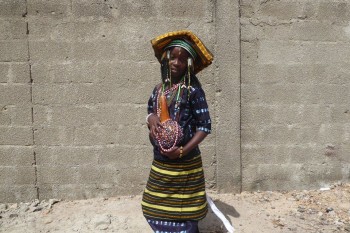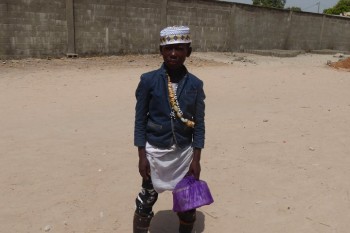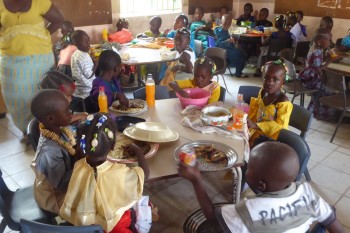 Thank you Ormiston Denes Academy in Lowestoft and Dawn Carver for the donation of these lovely blazers. Now being proudly worn every day even in the heat (still complete with their tags!) by the Grade 6 pupils at Loumen School.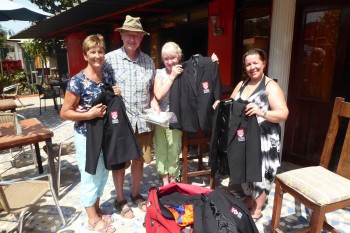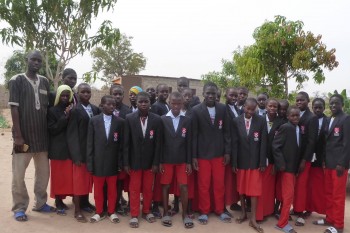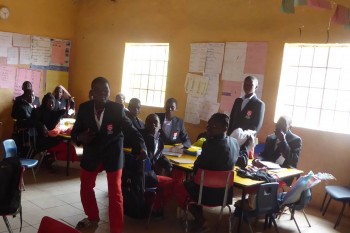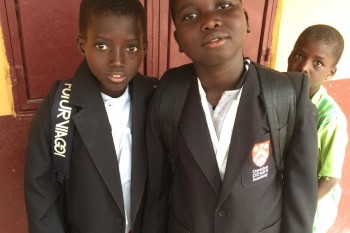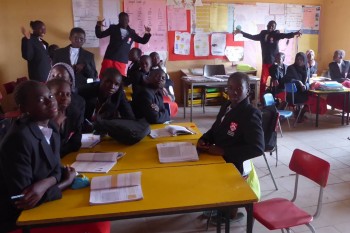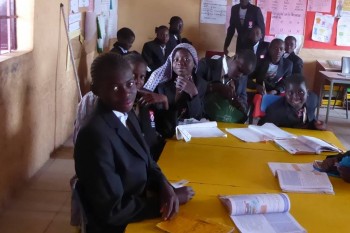 Our friends and supporters from Bradford Bronte Rotary club saw a large chunk of The Gambia outside the tourist area by going to Kumbija and Loumen Schools. Followed by a big welcome at Jamwelly school and ending with a visit to Tendaba Camp.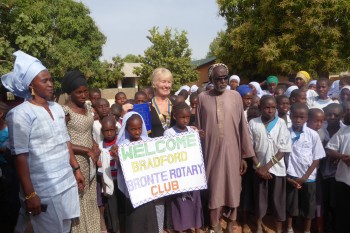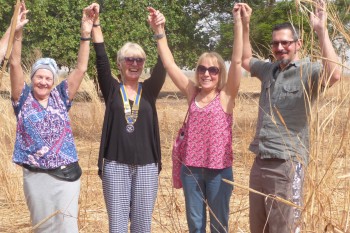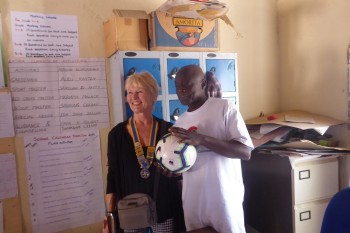 Students and staff from Plymouth University spent an informative and fun morning at our school in Nemasu.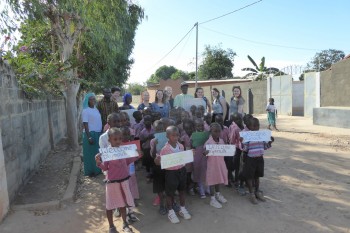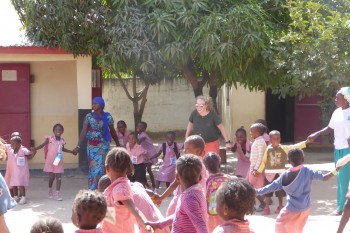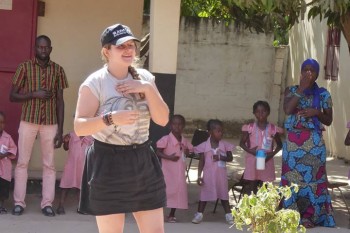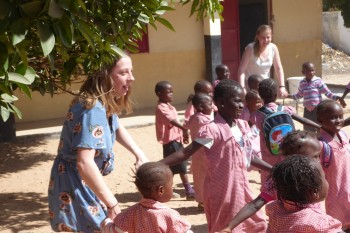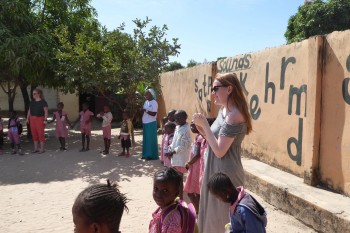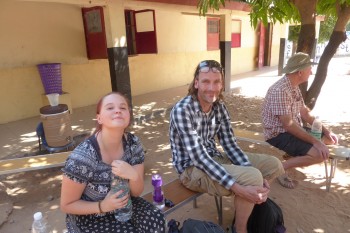 Every year Anne & Steve Worsman let us loose in their wonderful garden for their annual garden party in aid of the Gambian Schools Trust. Not only do we raise a significant amount of money for the trust but just as importantly we get to eat lots of cake!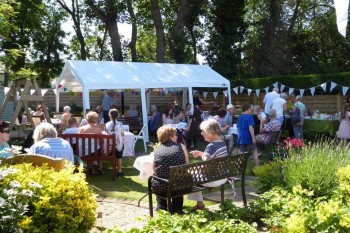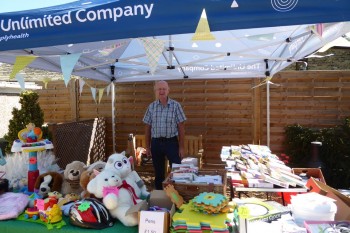 Our friends at the Coop Academy Failsworth very kindly donated a range of sporting tops & trousers and these have been distributed to a number of schools throughout The Gambia, here you can see the kit being proudly worn by pupils from Loumen and Brufut.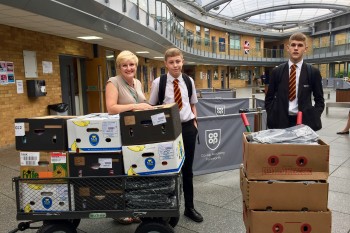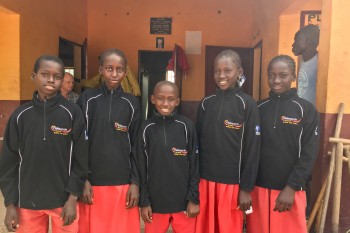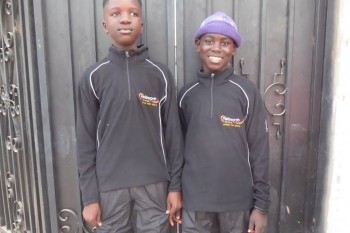 Excitement on the children's faces on receiving new exercise books and pencils thanks to sponsors, Sinclairs of Otley and Sheilagh Harrison.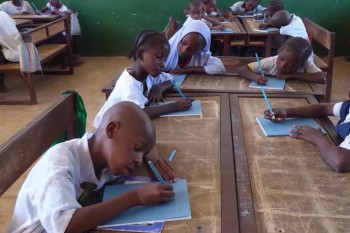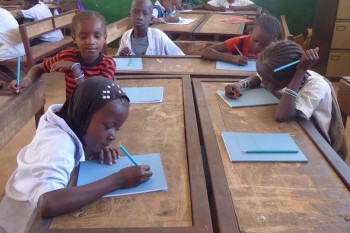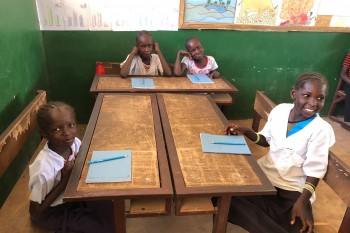 One of our most successful fundraisers are our regular Curry Nights held periodically at Rajshahi Indian Restaurant in Bradford. Details of future nights can be found on our Events page.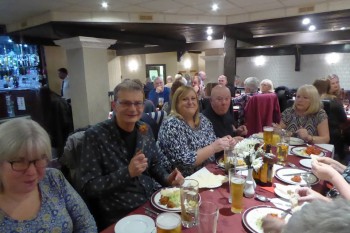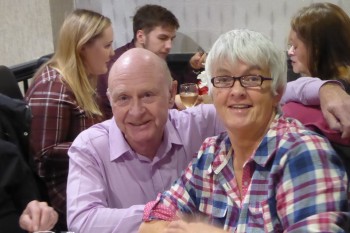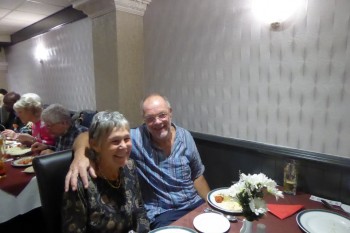 One of the highlights of our year is the loading of our shipping container with all the resources we have collected from our generous supporters over the summer. Volunteers are always needed to help, we'll let you know the 2019 date on our Events page.